Your Independent Real Estate Specialists-
Investment Property Experts
What Our Clients Are Saying
" I cannot endorse the team at ProjectDelivery.Co more! You helped us sell, consider building options, consider renovation options, as well as help us to find properties to consider for buy + live. You are an amazing team that provide a well-rounded service. We are sooo happy. Thank you from the bottom of our hearts! "
" Exceptional service, friendly and honest, takes amazing care and goes above and beyond to answer any questions you may have. Best on the border... "
"Jo is a true professional in her field and a honest, reliable, punctual person who sold my home and helped buy my new home.
I have no doubt Jo will help you also, if buying or selling. A remarkable person."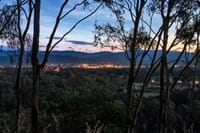 What makes us different
Getting the best result in selling or buying a home requires so much more than merely putting an ad online. We offer a full service real estate agency drawing on our local market knowledge, building, renovation and engineering skills to provide a truly unique service to you. We take the time to understand your needs and help you make the best decision possible.
We believe that every property needs a unique approach. This considers both the distinctives of your property but also your needs during the sales process, for some this includes the ability to connect with buyers off market.
Our process includes assisting in preparing and presenting the property to achieve outstanding results. While this can be a daunting process for some, we make sure you have an achievable plan and are connected with the right people for any work that will add significant value to your property.